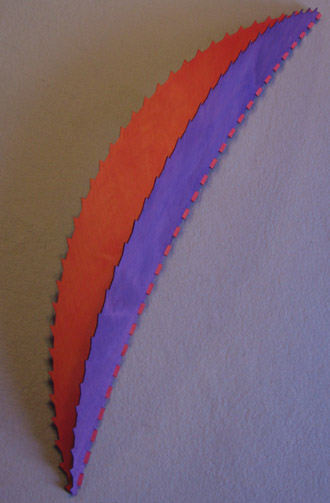 Height
150 mm
Width
830 mm
Depth
150 mm
Materials
Hoop Pine plywood

Pockets of punk persist.

The two shapes that comprise this work are held together by their dentalled edges. The curved form is created by their curved edges.

This is a free-standing piece, the base is not shown here.

Finish is eco-friendly, waterborne stain.