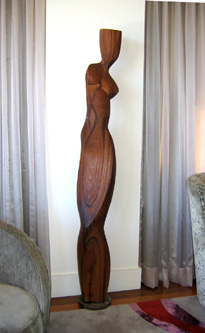 'Dancing Woman'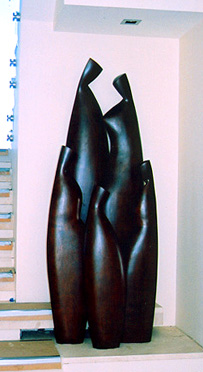 'Family'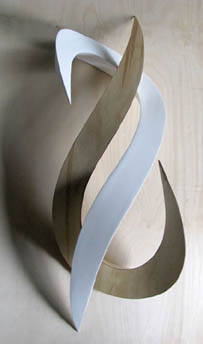 'Love's Embrace'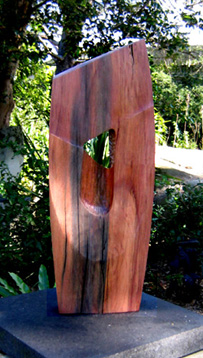 'Untitled'


'Leaf'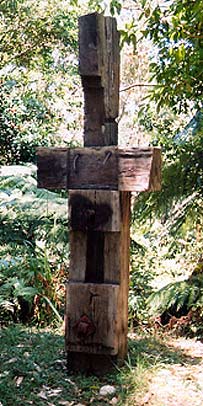 'Mother'

The warmth and pleasure of timber are wonderful elements for a sculpture.

I have used timber for small and large works and find that its qualities translate well in fineness or mass.

I select the timber to suit the piece. I like using Kauri as it is a lovely hardwood that takes to fine detail well and stains beautifully.

The wharf timbers were salvaged from Sydney's Walsh Bay Wharves 6&7. They are beautiful hardwoods and I have been highlighting their mass but also the unique elements of decay and construction details that figure each piece.

In 'Love's Embrace', is an example of my current use of plywood to create curved, planar forms.

Planar curves are interesting in that they are composed of an infinite number of straight lines. This means that the visual directionality of the curves is extremely strong and easily takes your eye along with them.

What I really like too is the way that the intersection of the curves is a crisp edge.

Some of my earlier experiments with these curves can be seen in sculptures such as Nude Descending Stairs, Falling Angel II, and 'Sails'.