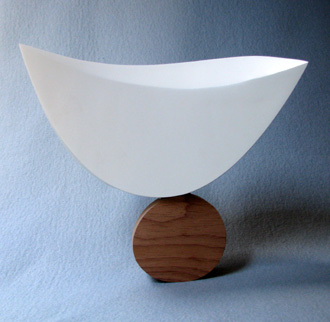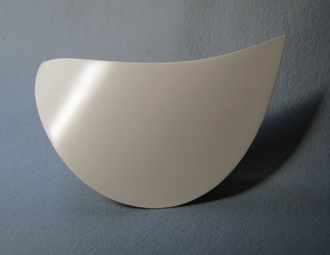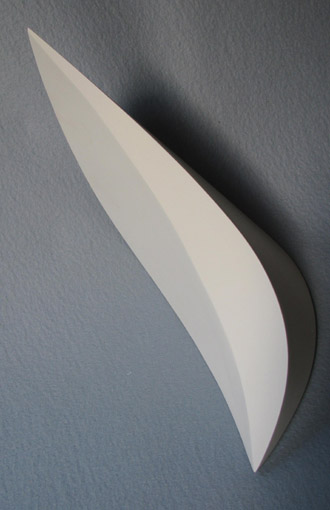 Height
200 mm
Width
300 mm
Depth
150 mm
Materials
Hoop Pine plywood

The resolution of the sides and vertices in this sculpture is a delight in discovery, with very different aspects to its various faces.

Finish is semigloss enamel, oval form finished in wax.

This may become a suspended work - still thinking about that.