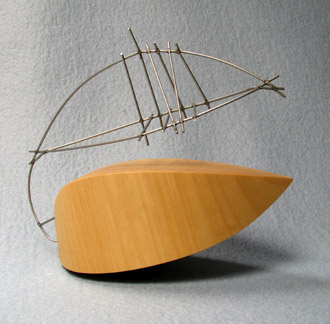 Height
175 mm
Width
190 mm
Depth
70 mm
Materials
Stainless steel, salvaged gellutong timber.

This sculpture fits in the palm of your hand.

When I was young I looked after an orphan Pee Wee that I found in our garden. This native bird, its antics, hungry cry and vulnerability are all here in this piece.

Wax finish.