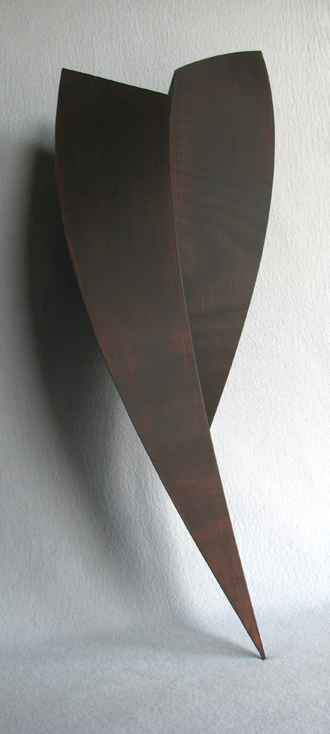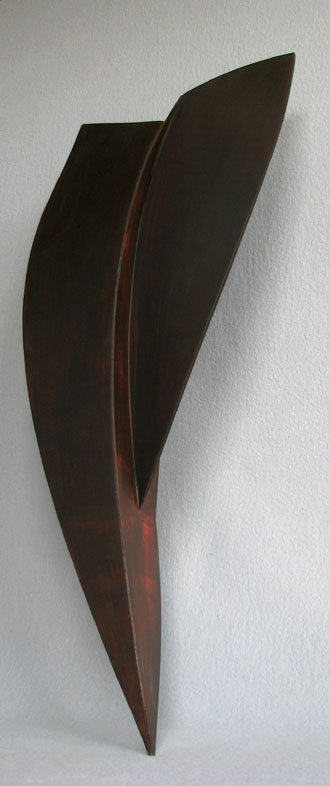 Height
890 mm
Width
330 mm
Depth
220 mm
Materials
Hoop Pine plywood

This sculpture has a secret energy, and possibly a bit of mysterious danger under the surface.

The application of several layers of stain of different colours creates depth and a subtle complexity of patina.

You can mount this sculpture at a variety of angles to emphasise its dynamism.