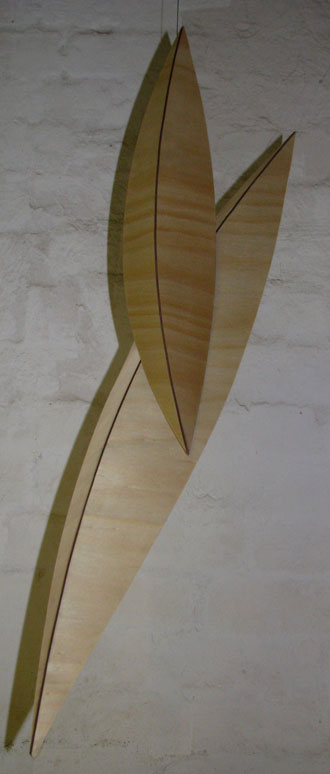 Height
variable
Width
variable
Depth
variable
Materials
Hoop Pine plywood

This suspended sculpture captures the energy of Spring. I see the smaller element as a new shoot of growth from the larger.

The two independent elements of this sculpture are joined magnetically, allowing you to rotate the joint and change the form of the sculpture.

This piece also has an interesting quirk - due to the magnet joint, it will always re-orient itself to the North.


Finish is wax.