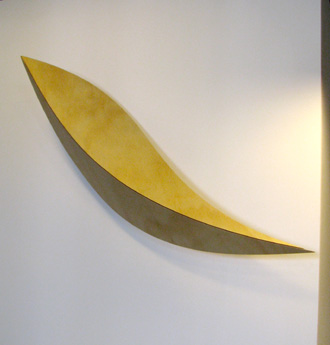 Height
900 mm
Materials
Hoop Pine plywood

This wall mounted sculpture uses intersecting curved surfaces to create a strong directional flow.

I love the visual softness of the natural timber and its complicity with that flow.

The keyhole wall bracket allows the sculpture to be turned to a number of angles. For this reason, the dimension above refers to the tip to tip length of the work.