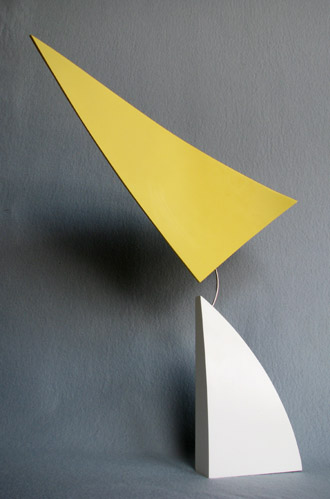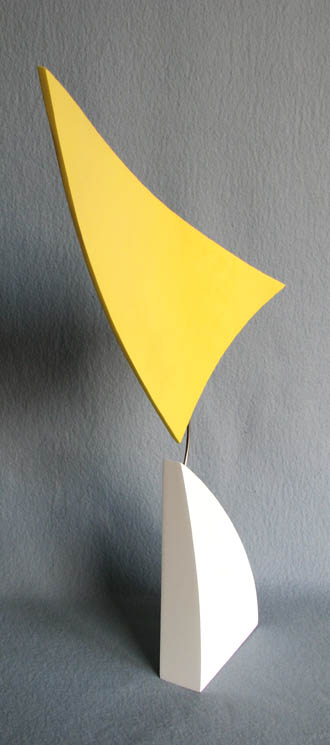 Height
570 mm
Width
470 mm
Depth
80 mm
Materials
Hoop Pine plywood

Youthful Sundays spent sailing in a timber boat.

The keel, chine and surface forms of the hull, the curves of the sail, the feel of the boat through the water inform my work today.

This sculpture captures the straining pull of the wind on sail and eccentric balance of the machine at full tilt.